Empowering. Connecting. Developing. Partnering to tackle educational inequality in the UK
COVID-19 may no longer be front page news but many pupils, particularly those furthest from opportunity, are still suffering the consequences. Every day, our young adult volunteers see how multiple barriers, exacerbated by lockdowns and interrupted learning, obstruct curriculum catch up. In this report, we highlight their holistic impact in schools in London, the West Midlands and Greater Manchester. By mentoring, coaching and tutoring pupils across social, emotional and academic skills they support them to succeed; an approach borne out by new research from the US, as well as our own evaluation.
In total, 151 diverse young people have tackled educational inequality through City Year UK in 2021 to 2022. They have supported 1,200 children one-to-one and contributed to a positive learning environment for over 20,000 pupils, while benefiting from a worthwhile and rewarding experience that will help set them up for any career.
Read the full message from our Chief Executive and Chairman here
Every child is born with potential
Watch our animation to find out about the transformative power of full-time social action to improve the life chances of the next generation.
Watch here
Our City Year team has been a highly effective support system for students. They have been quick to immerse themselves into school life and support teachers to deliver the best outcomes for students. They have formed great relationships with children to keep them in the classrooms."

Teacher Partner school
Catch up with City Year UK in the regions
City Year London
"I know what it's like to face challenges in school and I wanted to use my experiences to support students going through their own struggles." Hear from our City Year Mentors
Watch video here
City Year West Midlands
"Being a City Year Mentor does feel like one of the hardest but best things I've ever done." A Day in the Life of our City Year Mentors in the Black Country
Watch video here
City Year Greater Manchester
"Volunteering with some of the most difficult children in the school has been testing... yet more days than not, I can look back and say 'I can't believe I did that' or 'we made some progress' or 'if I wasn't there that would have gone very differently'."
Read Mariyah's story
Our Stories – the Longer Read
Often a quote doesn't do justice to the extraordinary stories our volunteers have to tell. Spare five minutes to read more about Kanesha and Neil's experiences.
'Why, why why?'
Pupil: "Why would anyone volunteer in a school to help kids?" City Year Mentor: "So we can sit here right now and colour…" Read Kanesha's story to discover how the smallest interactions add up to have a big impact.
'Pupils struggle to express their emotions'
"Young people struggle to articulate their feelings and express their emotions." Growing up in Croydon, Neil understood the many issues his mentees were dealing with. Read how he set up a rap club for pupils to give them the opportunity to express themselves creatively, away from the pressures of school.
Financial statement
With the adverse effects of the pandemic on the next generation now clear, we have dedicated 2022 to consolidating, strengthening and adapting our City Year UK programme to deliver the support that children and young adults need to succeed in a post-COVID world.
Operating across 24 schools in three regions, our ongoing investment in data systems, alongside programme development, has been vital. Measurement and evaluation tools enable us to track and refine our interventions on a daily basis so that our City Year Mentors are best placed to coach pupils to overcome wide-ranging barriers to education and in turn, we can ensure our mentors are career-ready by the end of their City Year.
Read the full statement here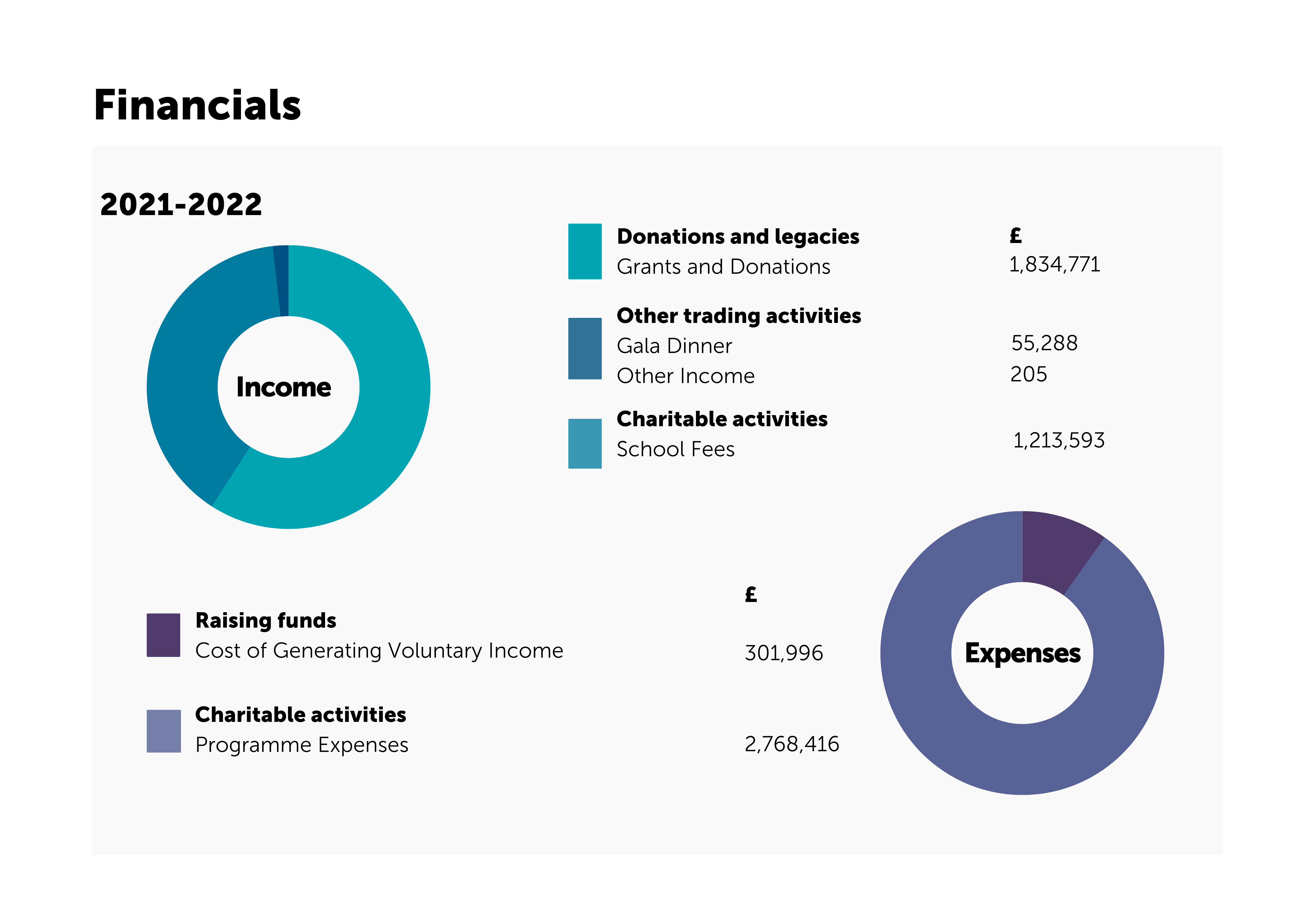 Download the PDF version of the report and financial statements here