Black History Month: 8 Icons To Know
Black History Month is celebrated every October here in the UK. Our City Year Mentors and CYUK staff team have been learning about various trailblazers for the Black community, both past and present – many of whom were new to us. As October wraps up, Darnell Bourne (our Marketing and Communications Coordinator), has pulled together a list of eight influential figures who are currently doing amazing work to inspire us, address inequality, promote social action and activism and much more. Find out more about them below…
1. KSI – Youtuber Campaigner & Influencer 
Although mainly an apolitical Youtuber, KSI has openly stated his opinions in the past on matters, such as the George Floyd protests, and uses his position to help out a great amount with charity. For example, he hosted a charity football match with his group of Youtube partners "The Sidemen" and raised over £100,000 for the Saints Foundation. (Image: Getty Images/Karwai Tang)
2. Dave – Music Artist and Activist 
Dave is a rapper from the UK who has several huge hits that you might recognise from the radio. However, this isn't all Dave is known for. Despite being involved in a mainly entertainment based industry, Dave has released some songs with very strong political messaging, and even had a performance at the BRITs, which he decided to dedicate to his strongest political message yet instead of performing something else.
3. Akala – Music Artist, Journalist and Activist
Akala is another rapper from the UK, whose music is mainly focused on delivering a message and educating his audience. Akala has also made multiple public appearances on the news and similar outlets, where he will debate pressing issues and challenge prejudice and bias (for example, disproving someone's theory that knife crime is directly linked to race).
4. Dr Shola Mos-Shogbamimu – Lawyer, Author, and Activist
Dr Shola Mos-Shogbamimu is a political and women's rights activist who is passionate about law, diversity, equality and inclusion. She has made appearances on the news to publicly debate black issues, and has written a book titled "This Is Why I Resist", in which she delves into a plethora of topics related to race issues and challenges racial norms.
5. Afua Hirsch – Author, Writer and Creative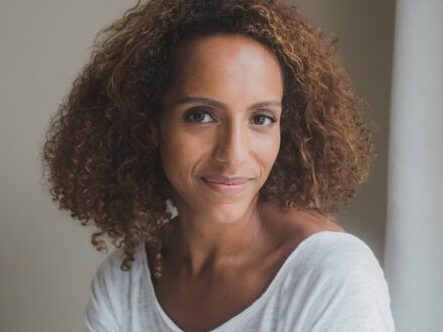 Afua Hirsch is an author, journalist, writer and creative, who has delved deep into the black identity and it's connotations whilst growing up. Nowadays, she does a huge variety of work in various fields, including partially owning a fashion brand "Sika", which creates ethically made African-inspired men and women's clothing. She created a children's book called "Equal to Everything" which tells the tale of the first female member of the British Supreme Court. Afua also writes feature length articles for a large amount of news sources and magazines, and supports several charities, activist groups and youth organizations.
6. Daniel Kaluuya – Actor and Writer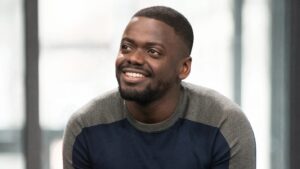 Daniel Kaluuya is an actor and writer, mainly known for his acting performance in "Get Out", which got him nominated for several Academy Awards, some of which he also took home, and he has also written various episodes of television shows, including "Skins" and "Jal". He is vocal about the fact that he believes he has run into various instances of blatant colourism and discrimination during his acting career.
Daniel says, "I was going for a lot of roles in England but I wasn't getting roles because of the colour of my skin. It wasn't fair…in any other profession that would be weird, but it was accepted in mine."
7. Layla F. Saad – Author, Teacher and Activist 
Layla F. Saad is an author, public speaker and teacher who covers topics around race and identity, leadership, social change and personal transformation. She is perhaps most widely known for her book titled "Me and White Supremacy", which is directed at while people in an attempt to help ease racial tensions, understand how/what participation in privilege is and how to treat black, indigenous and other people of colour more fairly.
8. Alexandra Wilson – Author, Barrister and Activist
Alexandra Wilson is a junior barrister, author and activist. She is the best selling author of "In Black and White" a book in which she re-creates the tense and heavy courtroom scenes that she has personally been a part of, and gives us examples of her line of work.  As a barrister, she specializes in criminal and family law.
She lost a friend as a teenager to knife crime, and she says it sparked an ambition in her to do something lawful and help her community as much as possible. Alexandra also founded "Black Women in Law", an organization with over 500 members, and often posts on social media about her endeavours.
—
We hope you've enjoyed this list of iconic Black figures, as part of Black History Month. Don't forget to check out our Instagram page, where you can also find quotes and inspiration from other Black pioneers, and also see some fantastic noticeboards displays in the schools where our Volunteer Mentors are based. Visit our page at @cityyearuk.